Seventeenth through Nineteenth Century Philadelphia Quakers as the First Advocates for Insane, Imprisoned, and Impoverished Populations
Joanna Riley

Secondary Education/Social Studies
Abstract
The Society of Friends, especially in the city of Philadelphia, was the only group in the seventeenth century through mid-nineteenth century to align themselves with the plight of those deemed insane, imprisoned, or impoverished. While the connection to the insane was seemingly decided on by those outside of the Society of Friends, their first-hand experience of being thrown into prison simply for being Quaker brought to light the awful conditions within. Women served not only as ministers and proponents within the Quaker movement, but also as caregivers and nurses within the institutions created by the Friends in order to improve society as a whole. They were also observed within these institutions as patients and prisoners. The names Hannah Mills and Julia Moore may not yet be familiar, but the course of this research requires their experiences with the Society of Friends be included.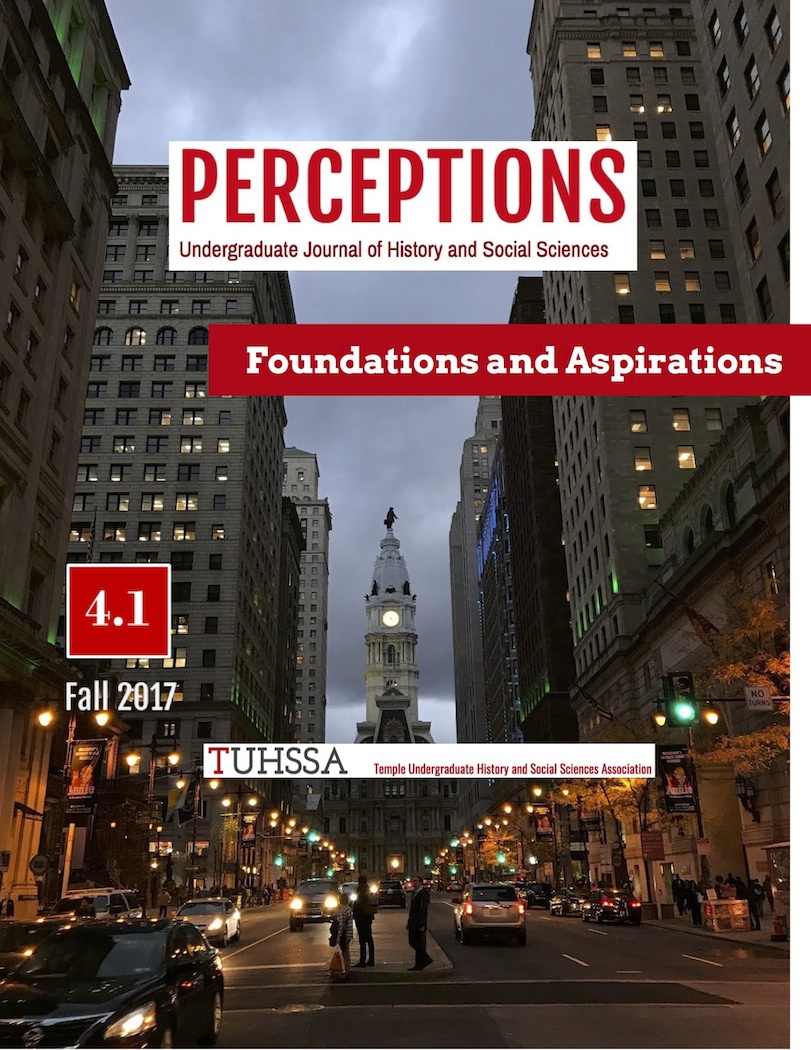 How to Cite
Riley, J. (2018). Seventeenth through Nineteenth Century Philadelphia Quakers as the First Advocates for Insane, Imprisoned, and Impoverished Populations. Perceptions, 4(1). https://doi.org/10.15367/pj.v4i1.45
All works are the property of their respective authors, but by submitting a paper to Perceptions, the Temple Undergraduate History and Social Sciences Association has permission to publish and make available the work in question.