Allen, Jones and Hall: Black Social Entrepreneurship During the Early Republic
Donovan Forrest

Secondary Education/History
Abstract
In the years after the Revolutionary War, the cities of Philadelphia, Pennsylvania and Boston, Massachusetts saw a dramatic increase in the social entrepreneurship of African- Americans. The prevalent disenfranchisement of African-Americans in the era of the early Republic, the signing of the Declaration of Independence while most Blacks  were enslaved and denied their basic right to life, liberty, and their pursuit of happiness, created an American society filled with discrimination and injustice.  In the midst of  hypocrisy, Black men rose to the occasion and founded organizations that provided Blacks  with a sense of identity, comfort, and support.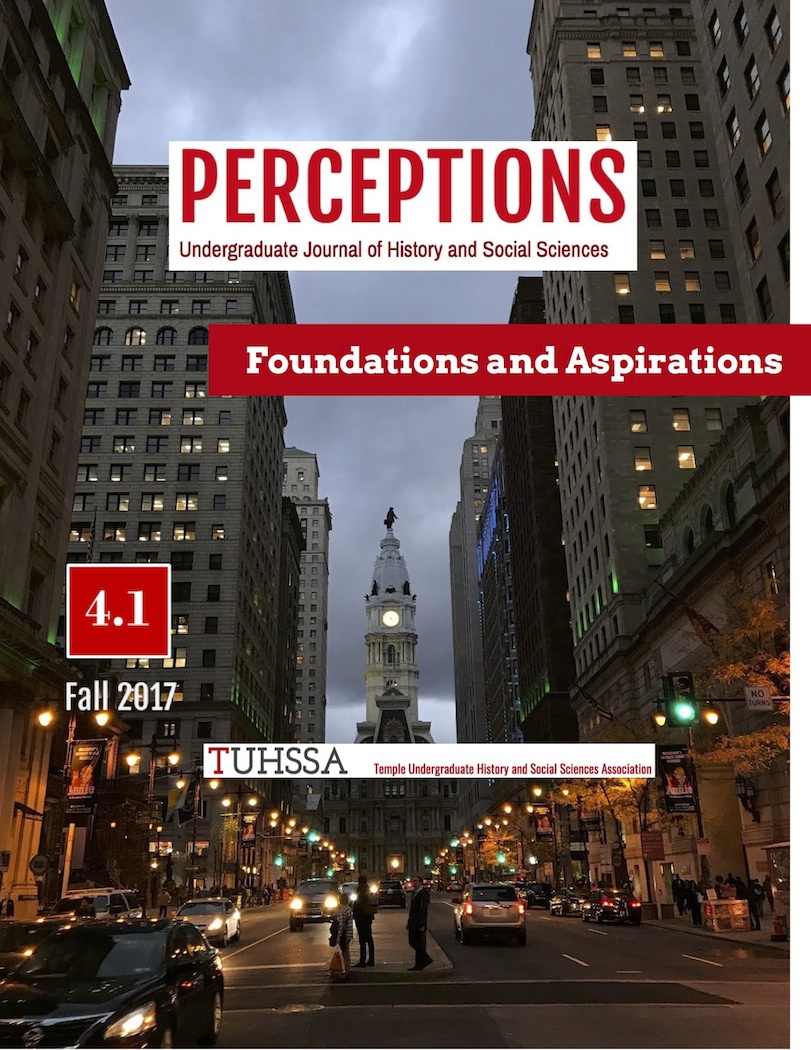 How to Cite
Forrest, D. (2018). Allen, Jones and Hall: Black Social Entrepreneurship During the Early Republic. Perceptions, 4(1). https://doi.org/10.15367/pj.v4i1.59
All works are the property of their respective authors, but by submitting a paper to Perceptions, the Temple Undergraduate History and Social Sciences Association has permission to publish and make available the work in question.