Birth of the She-Devil
Lesbian Depictions in American Cinema (1999- 2003)
Abstract
At the turn of the century, lesbian characters were appearing in popular American media ranging from television to film. However, many of these depictions were far from supportive. Instead, the lesbian identity of characters in American cinema harbored negative stereotypes that acted as an attack on the third wave feminist movement.
This essay analyzes depictions of lesbians in film at the end of the 20th century as it relates to the third wave feminist movement of the 1990s. More specifically, it argues that stigmatized depictions of lesbians in American cinema reproduced the underlying anxieties of the third wave feminist movement. Through the analysis of two films: Election (1999) and Mean Girls (2003), as well as the feminist theory of bell hooks, this essay explores the fears and anxieties of the revitalized feminist movement. Both films served as a backlash against the feminist movement by using skewed depictions of lesbians to further establish negative emotions towards the movement. These political and sociological anxieties of the feminist movement developed into exaggerated characteristics within lesbian supporting characters. As a result, stigmatized depictions of lesbians delegitimized their role as leaders of the third wave feminist movement.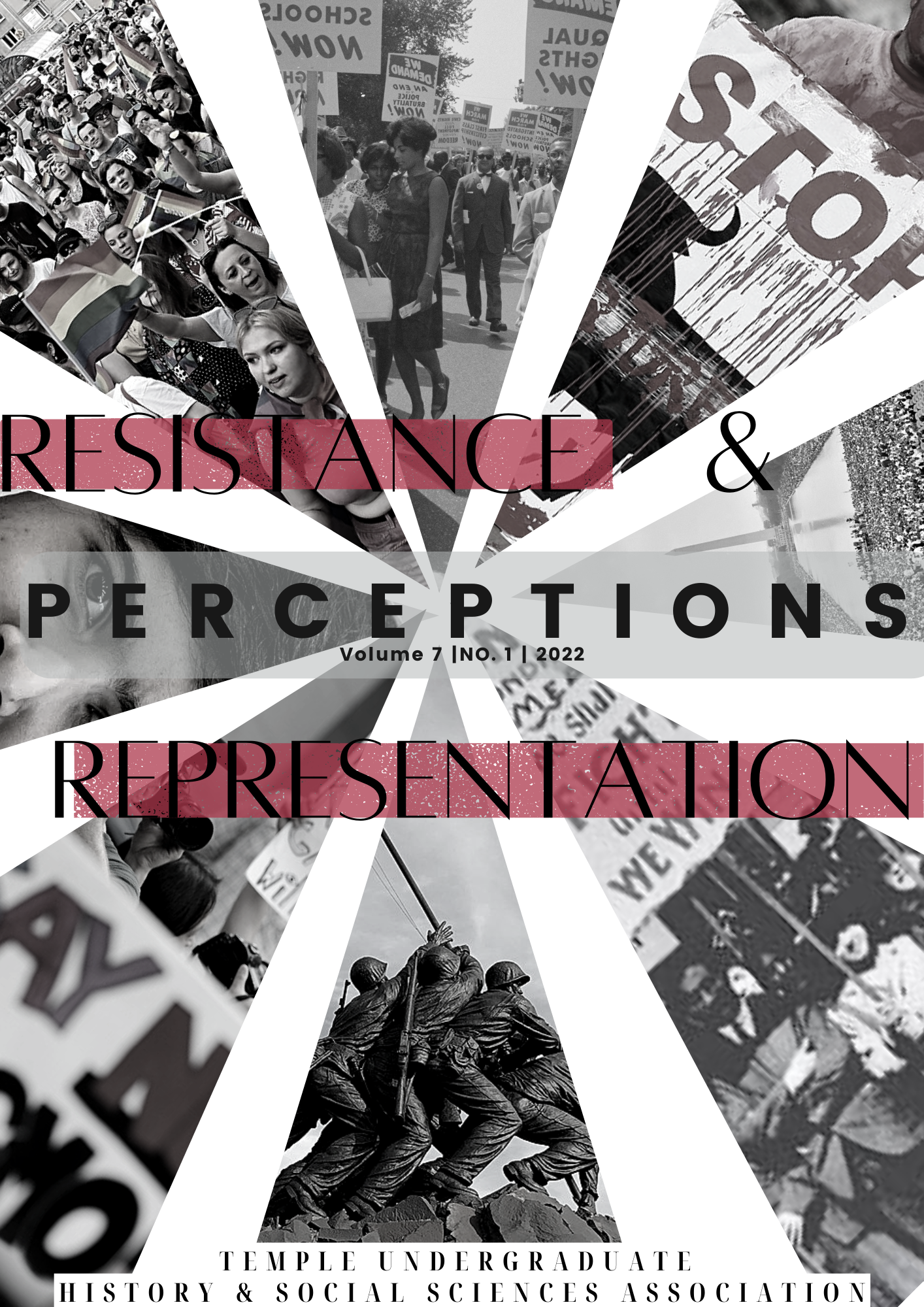 Downloads
How to Cite
Downie-Greenidge, D. (2022). Birth of the She-Devil: Lesbian Depictions in American Cinema (1999- 2003). Perceptions, 7(1). https://doi.org/10.15367/pj.v7i1.572
License
All works are the property of their respective authors, but by submitting a paper to Perceptions, the Temple Undergraduate History and Social Sciences Association has permission to publish and make available the work in question.