Vol. 7 No. 1 (2022): Resistance and Representation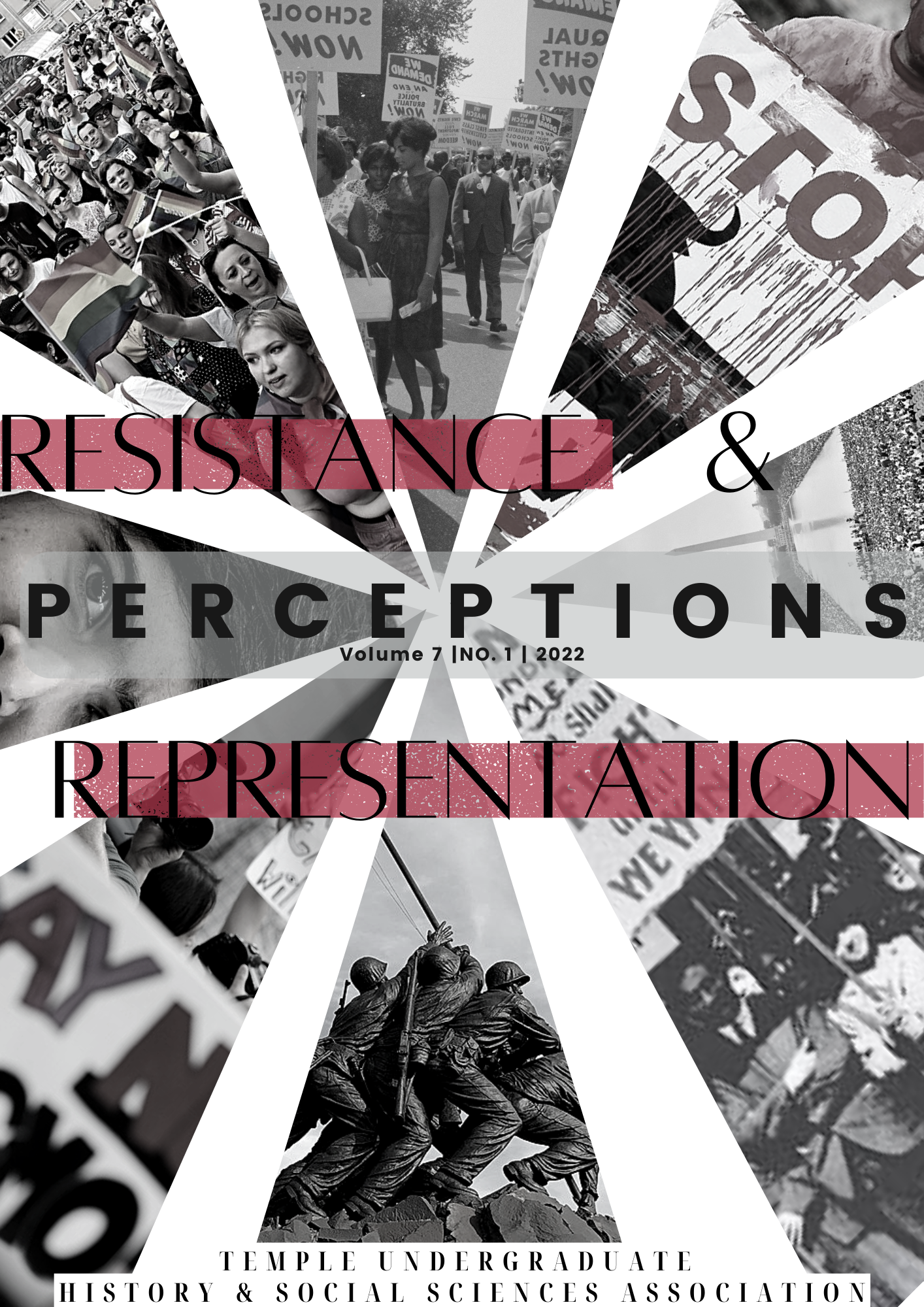 Dear reader,
As a newcomer to both Perceptions and Temple's Undergraduate History and Social Sciences Association (TUHSSA), I am honored to take on the editorship of this journal. It has been a joy to gather, read, and share the incredible scholarship created by undergraduates during the 2021-2022 school year. Despite disruptions within our society, our institutions, and our personal lives in the past two years, the submissions in this volume demonstrate the persistence of the social sciences and our Temple community.
Many of our submissions center stories of uprising, organizing, and dissent against supremacist and hegemonic forces. These histories of resistance of BIPOC communities, women, and other marginalized groups inspire the first part of our volume's theme. The second reflects the importance of representation as a historical and social force. From ancient chronicles and missionary accounts to film and social media, representations are the fabric of our society, working to constrain or empower historical actors, movements, and communities. The arguments presented in this volume demonstrate both the importance of resistance and properly representing movements, cultures, and lives.
On behalf of our editing team, I would like to thank past members of TUHSSA for their generous guidance and example, current members of TUHSSA for their enduring support, and all who had a hand in promoting and creating this volume. I would also in particular like to thank Dr. Peter Lavelle and Dr. Annie Johnson as our faculty advisors and Dr. Travis Glasson and Dr. Eileen Ryan as the instructors for the History Honors Thesis Program, which fostered many of these articles. Finally, we would like to thank you, reader, and we hope that these articles fascinate, motivate, and inspire you.
David Devine
Co-Editor of Perceptions